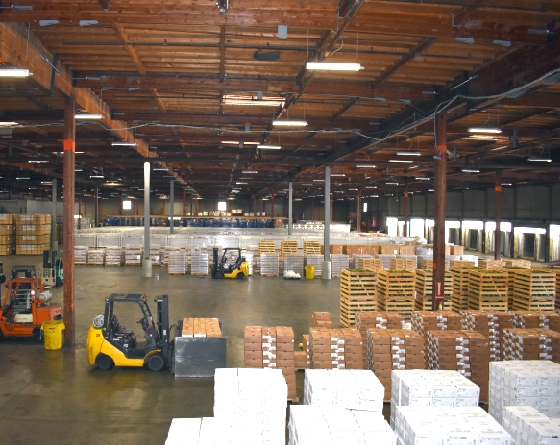 PCC FACILITY
Watson Center Rd.
Our Long Beach Facility is a short distance from the terminals at the Ports of LA and Long Beach. Located on the heavyweight corridor less than 10 miles to the ports of LA/Long Beach. We utilize our on-site cranes and heavy-lift equipment to transfer over-sized and over-weight cargo safely to the desired equipment. With easy access to the ports and local freeways, our Long Beach Facility offers warehousing and distribution for import/export and domestic cargo.
Our joining container yard (100 container slots) has the capacity to handle over-dimensional cargo as well as containers (dry and reefer).
PCC Logistics Long Beach is the Pacific Gateway for many Fortune 500 companies for their international shipments both into and out of the LA Basin.
Please contact our Long Beach facility customer service group for additional information about our services listed below.
Watson Center Rd.
Services Offered:
Warehousing & Distribution
Consolidation (Dry/Reefer)
Deconsolidation
Dry storage (Short and Long-term)
CFS
Refrigerated Services
USDA / FDA Inspections
AMS Russian Certification
Rail Services
Pick and Pack
Transloading, cross-docking, unloading and consolidation of trucks, overseas containers and rail cars
Inventory Management System
Oversize, Overweight and Project cargo
Emergency Transloads
Legalize Overweight Loads
Automobile Loading
Specialized Services
Container Flipping
Watson Center Rd.
Specifications:
170,000 Square Feet
40 Truck Doors & 9 Railcar Capacity
Serving Ports of Los Angeles & Long Beach
Division 28
4140 E. Marginal Way
South Seattle, WA 98134
P: (206) 274-5502
Division 27
19302 S. Laurel Park Road
Rancho Dominguez, CA 90220
P: (562) 371-1818
Division 31
19914 S Via Baron
Rancho Dominguez, CA 90220
P: (424) 233-4500
Division 09
2498 W 16th Street | Building 803
Oakland, CA 94607
Exams: (510) 663-5000
Import/Export: (510) 844-1455