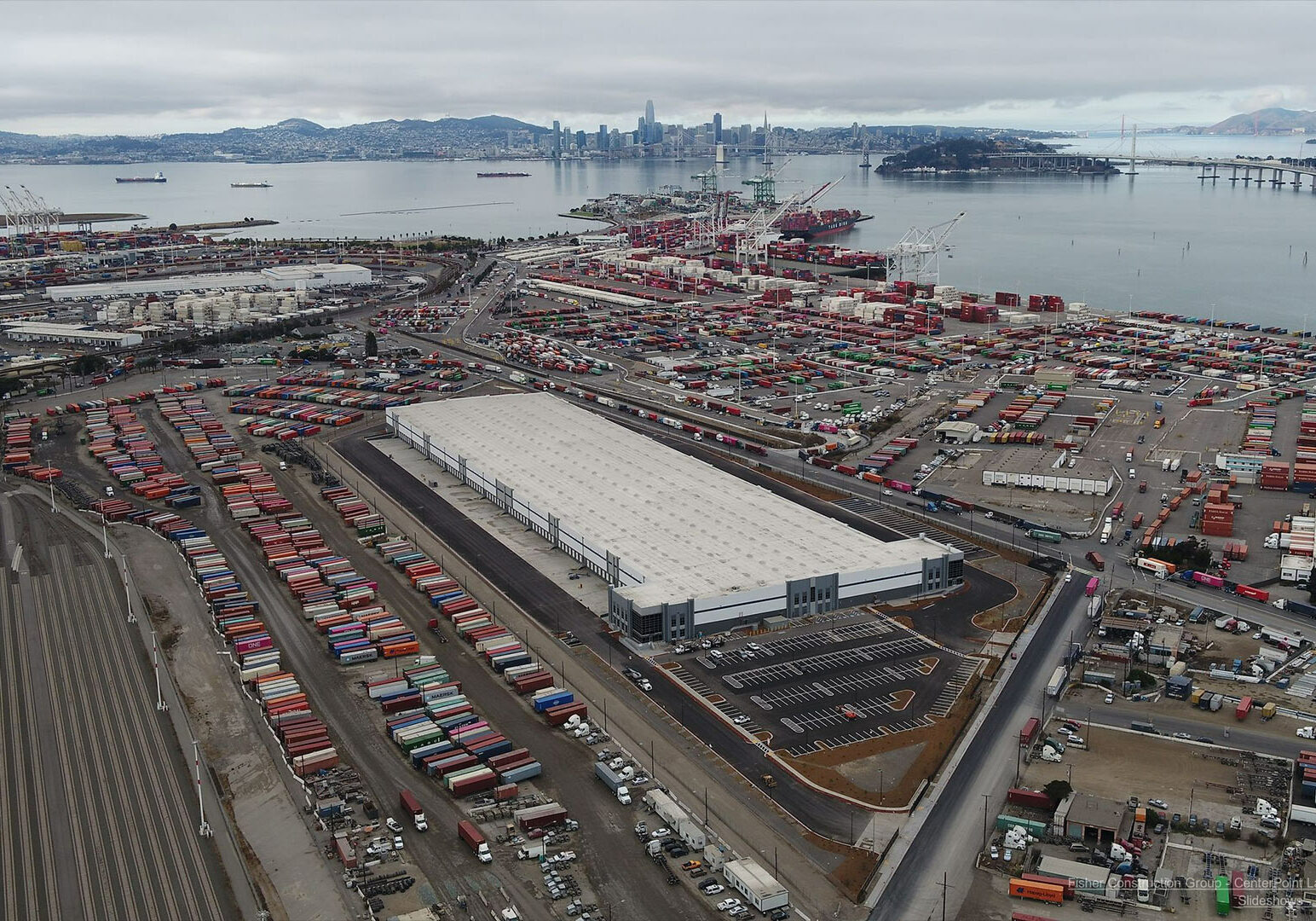 PCC FACILITY
1300 Maritime Street
The largest of all the PCC Logistics Oakland locations, our Maritime Facility provides a wide range of services.
PCC Logistics Maritime can handle your most demanding cargo. We utilize our on-site cranes and heavy-lift equipment to transfer over-sized and over-weight cargo safely to the desired equipment.
In addition PCC Logistics provides specialized services at this location. Automobiles, Bulk Grains, Emergency Transloads, Damaged Containers and Fumigations are a sample of services we provide at this facility.
Please contact our Maritime Street facility customer service group for additional information about our services listed below.
Bonded Container Freight
CET/CES Exams
Our facility is a Centralized Examination Station (CES) where merchandise is made available to CBP personnel for physical examination. We fulfill the need of both CBP and Customs House Broker (CHB) by streamlining the cargo inspection process which ultimately allows CBP to clear higher volumes of cargo in a timely fashion.
Maritime St.
Services Offered:
Bonded Container Freight - CET/CES Exams
Warehousing & Distribution
Consolidation (Dry/Reefer)
Deconsolidation (Dry/Reefer)
Dry storage (Short and Long-term)
Customs Bonded
USDA / FDA Inspections
Bulk Transloads
Transloading, cross-docking, of trucks, overseas containers
Inventory Management System
Oversize, Overweight and Project cargo
Emergency Damaged Transloads
Legalizing of Import Overweight Loads
Automobile Loading
Specialized Over-Dimensional Services
Maritime St.
Specifications:
466,000 Square Feet
32 Truck Door
Serving Port of Oakland, San Francisco, & Richmond
Division 28
4140 E. Marginal Way
South Seattle, WA 98134
P: (206) 274-5502
Division 27
19302 S. Laurel Park Road
Rancho Dominguez, CA 90220
P: (562) 371-1818
Division 31
19914 S Via Baron
Rancho Dominguez, CA 90220
P: (424) 233-4500
Division 09
2498 W 16th Street | Building 803
Oakland, CA 94607
Exams: (510) 663-5000
Import/Export: (510) 844-1455